Gold Trading: Best Ways to Invest in Gold
August 12, 2022

Posted by:

Nancy

Category:

Education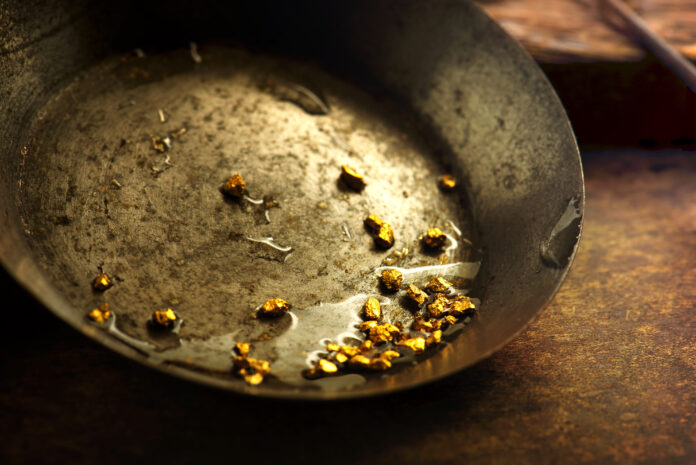 Many people choose to invest in gold for various reasons, and this trend hasn't lost momentum in many years. By reading this article, you can learn the best ways to invest in gold, which will help you hedge yourself against inflation, earn more in today's world which is filled with crises, war, and regional clashes.

You can invest in gold in various ways. We will explain today how advantageous and safe it is to invest in gold overall. Let's see how you should invest in gold.
Gold ETF
Gold EFTs can be called funds investing in physical gold. Investors can invest in gold through exchange-traded funds (ETFs). To select this option, all you need is a trading account. This method is more profitable compared to investing in physical gold. SPDR Gold Shares, iShares Gold Trust, and SPDR Gold MiniShares Trust might be considered as significant Gold ETFs.

Instead of keeping physical gold, gold ETFs allow your money to be invested in pure gold by 90%, and the rest of your investment goes to the debt instruments.
Gold Mining Stocks
Just like investing in any stock market, you can also invest in gold mining stocks. Gold mining stocks are related to the companies involved in the mining of gold. Some of these companies may be involved in other precious metals in addition to gold.

Under usual market conditions, their performance is directly related to the performance of gold worldwide. The other factors that might affect the performance of these stocks are the cost of production (equipment, workforce, fees, etc.) and the hedging efforts of the mining company.

The most conservative approach to gold investment and gold trading is to invest in physical gold. It is an old method. Simply buy physical gold and become a gold investor. You can acquire gold jewelry, which can be easily bought from any jeweler, and the return rates purely depend on the current gold rates at specific times. Of course, buy-and-sell fees and other taxes add to your profit equation in this scenario.

Another option is to purchase gold bars and coins, which is not vastly different from purchasing jewelry, but these are made of pure gold and do not include any jewelry production or labor charges.

To get more detailed information, take a look at: WHY SHOULD YOU INVEST IN GOLD?