Best Passive Income Ideas in The Philippines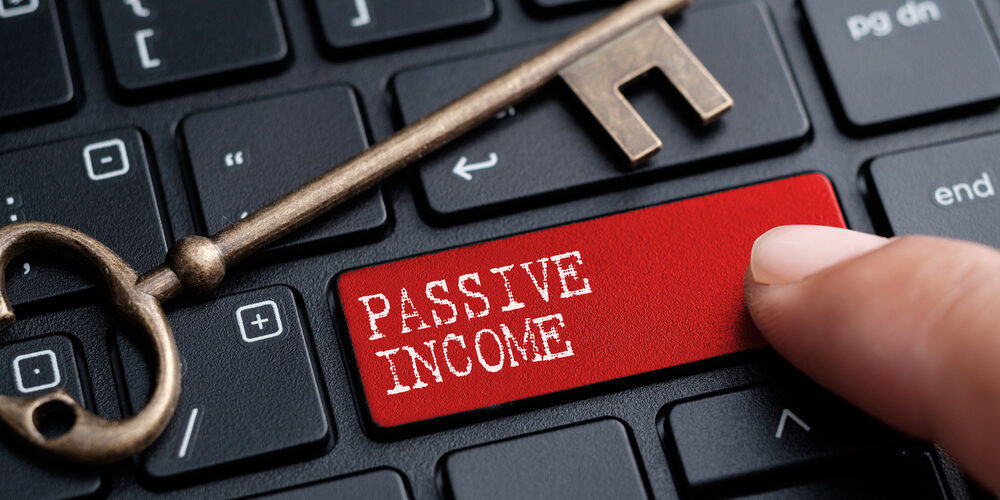 Passive income sources seem to continue to be one of the most profitable business opportunities in today's world for a very long time.
Apart from your main job, you can make your income permanent with different potential business opportunities that will provide you with additional income.
Isn't it a great idea to make money in a short time without much effort?
Passive income is one of the topics that gives us exactly what we want and is rapidly gaining attention around the world. If you are looking for easy money and sustainable business, you are in the right place.
With the Covid-19 epidemic, which took effect in 2021, the ideas of passive income gained more importance due to increasing unemployment. Passive income sources are important in terms of providing you with a chance to earn regular money in the process of being suddenly unemployed or in any possible job change.

Selling Products That Require Knowledge and Experience
Through platforms such as Udemy, Skillshare and Coursera, you can sell Ebooks, Course Videos or various documents that you have produced once.
Millions of users on such platforms often want to specialize in something or strengthen their experience. Therefore, you will need content that will create added value for them as an extra.
By creating good content, you have a chance to get a very high and regular income for many years, but the competition is very high. To create content that will make a difference, you need to put a lot of initial effort into it.
Rental Properties
One of the most preferred passive income ideas is to provide rental income. By buying and renting shops and residential buildings, you will have a regular income stream that lasts for many years. If you do not have enough investment capital to provide rental income, it is recommended that you also evaluate the assets. It is also worth noting that the option of renting housing, especially in recent years, does not make sense. If you are planning a longer-term higher income opportunity, choose shops or offices.
It can be easily done anywhere in your country. It does not require extra experience but you will need a very high capital to get started.
Affiliate Marketing
It is a passive income source available to website owners, social media "influencers" or bloggers. In general, it is done by adding the affiliate link of an e-commerce platform to the masses that follow you on such platforms. You earn money as people click on this link in your profile or make a purchase on the website they clicked on.
E-commerce sales through social media and website are increasing rapidly. The growth of the industry will give you more opportunities, but you must have a large influencer base to take advantage of this passive income idea.
Divedend Investing
The stock market includes a variety of passive income ideas. In particular, you have the chance to regularly earn money on dividend-paying stocks. Dividends are generally the money that companies that make a profit each year pay their investors on a regular basis. Shares of dividend-paying companies are also more than 70% likely to increase during the year. This way, you get passive income from both the rise and the dividend.
There are many investors who are unconsciously investing in dividends. Companies that pay dividends can often be over-primed. Therefore, not doing a good research will involve serious risks in the upcoming period. You had better to be careful !
Create an APP
Now is the age of technology. People have started to meet all their needs with mobile phones or tablets. Therefore, by following the age of technology closely, you can create countless passive income ideas.
Creating an app is much easier than in previous years. You can both find more qualified personnel to do the job and do the job at more affordable prices. In addition, in parallel with the increase in advertising opportunities, you can reach large masses of your applications with much more affordable costs.
The number of users on the Android and IOS platform is growing very fast. Therefore, while the industry is growing rapidly, the space for new players is expanding, on the contrary, you will have to spend a lot of money for the advertisement of the Applications. If you can't see ad-free growth after a while, it's definitely not sustainable.
Video Channel
Trying to make money by creating a video channel on Youtube is often among the semi-passive income ideas. Because to maintain this steady stream of revenue, Youtube strategists state that you need to constantly upload new videos. So once you upload great videos, you can't keep the same views over and over. However, that doesn't mean you still won't make money.
Creating a video channel on Youtube is usually a simple step. You can set off with a camera, tripod and microphone. Moreover, you can shoot videos that will make money in a very wide area and in many different sectors.
Youtube usage is growing day by day. People now want to watch the video instead of reading something. Thanks to the growing industry, even extreme ideas can make money. As a handicap, it is necessary to constantly create new video content. You will also need an advertising budget to get subscribers in the first place.
Stake Cryptocurrencies
What is Staking ?Stake Cryptocurrencies
Staking is the process of keeping your cryptocurrencies locked in your wallet for a certain period of time without spending or transferring them to support the operations of a cryptocurrency chain. From these crypto coins you lock, you earn reward crypto money at certain rates during the period you lock.
Why do you earn crypto money as a reward with the coins you have staked?
The main reason is that the blockchain system actually uses the coins you stake for transactions. A mechanism called 'proof-of-stake' is used to verify and secure all transactions. The cryptocurrencies you stake also become a part of this mechanism. Therefore, the system rewards you for your sacrifice.
What should you do to stake your cryptocurrencies?
First of all, you should find out which crypto coins can be staked. Because it is not possible to stake all the crypto coins on the market. Of course, there will also be a minimum amount for the crypto currency that you will stake. You need to have this amount of this crypto currency in your hands. If you meet these conditions and you also have a crypto money wallet, you can start earning passive income by throwing your crypto coins into the stake pool.
Which cryptocurrencies are more suitable for staking?
Many crypto currencies available on the market are currently stakable. But you should also choose the right crypto currency that you need to stake. The annual return on staking is usually between 5% and 20%. You need to find the right cryptocurrencies with both high returns and low risk. Cryptocurrencies such as Solana, Polkadot, Ether and Cardano currently allow staking, although their relatively passive returns are low. In addition, it is now possible to stake on coins with a dollar constant!
You may want to read related content 8 Key Ways to Inflation-Proof your Finance in the Philippines